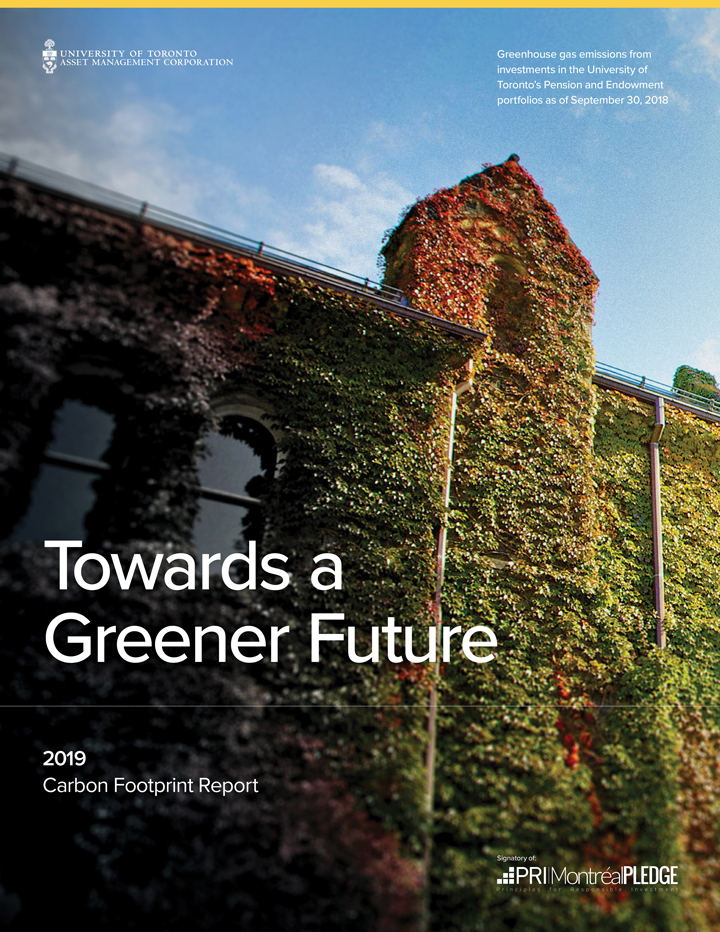 2019 Carbon Footprint Report
As a signatory to the Montréal Carbon Pledge, UTAM has committed to measuring and disclosing the carbon footprints of U of T's Pension and Endowment investment portfolios on an annual basis. This year's report, our second, contains the portfolios' carbon footprints as of September 30, 2018, and announces an ambitious goal to reduce them by 40%. The report also announces UTAM's endorsement of the recommendations made by the Task Force on Climate-related Financial Disclosures (TCFD).
View Report
2018 Responsible Investing Report
In this year's report, we describe how we consider environmental, social and governance (ESG) factors in our investment analysis and decision-making processes as we manage the University of Toronto's Endowment, Pension and short-term working capital assets. New additions to this year's report include a case study featuring one of our investment managers, a detailed analysis of our proxy voting activities, and a timeline of our responsible investing journey.